New year – more online VESS seminars
A new year brings new online VESS: Virtual EUROSIM Simulation Seminars. In the next online seminars, Dutch Benelux Simulation Society and EUROSIM will present you more simulation experts from the academy and industry.
Meet our next VESS speaker – Prof. Jaume Figueras i Jové from the Polytechnic University of Catalonia (Spain).
On January 22, he will discuss Environmental Simulation: a case study for wildfire simulation and firefighting resource optimization in Catalonia.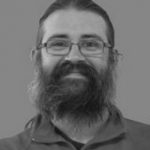 Prof. Jaume Figueras i Jové is a faculty member at the UPC since 1998 teaching simulation, computer science and robotics subjects. His research is in Automatic Control and Computer Simulation an Optimization. He has designed and developed CORAL, an optimal control system for sewer networks, applied at Barcelona (Spain); PLIO, an optimal control system and planner for drinking water production and distribution, applied at Santiago de Chile (Chile) and Murcia (Spain); also participated in the Fire Fighting by Optimization of Ground Logistics project with UAB and CVC partnership. Nowadays He participates in different industrial projects related to simulation and optimization. These projects include the power consumption optimization of tramway lines in Barcelona with Tram and Siemens or Railway, ship and passenger logistic operations simulation with the Barcelona Port Authority.
Don't miss this interesting VESS talk about wildfire simulation and register now! Registration is free of charge and is open to everyone!
EUROSIM and the Dutch Benelux Simulation Society continue organising VESS – free simulation seminars. Subscribe to our newsletter to be the first to receive updates on the future virtual simulation seminars. More details about the upcoming seminars' dates and speakers can be found on the VESS page.