Two VESS on data in April
The Dutch Benelux Simulation Society and EUROSIM continue organising VESS: Virtual EUROSIM Simulation Seminars. This April, two simulation experts from the academy will give their talks on data in simulation.
On April 9, the simulation of the Internet of Things-enabled supply chains will be presented by Dr Raid Al-Aomar (UAE).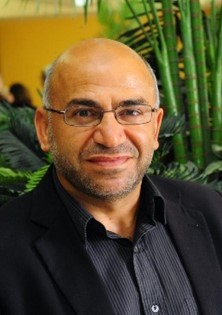 Dr Raid Al-Aomar is a professor of Industrial Engineering. He holds a PhD in Industrial Engineering/Operations Research from Wayne State University in Detroit, USA and he has over 20 years of experience at companies and universities in Jordan, USA, and UAE with more than 50 publications in Industrial Engineering. Dr Al-Aomar is also a professional trainer and a consultant on deploying Lean Six Sigma systems, Supply Chain, & Quality Management. He is the author of "Process Simulation using WITNESS" and "Simulation-based Lean Six Sigma and Design for Six Sigma" books from John Wiley. Dr Al-Aomar's research interests include Simulation-based Optimization, Operations and Supply Chain Management, and Lean Six Sigma Systems.
On April 30, Dr Sanja Lazarova-Molnar (Denmark) will discuss Modelling, Simulation and Data.
Dr Lazarova-Molnar is a professor of Computer Science with The Maersk Mc-Kinney Moller Institute at the University of Southern Denmark, leading the Research Group in Modelling, Simulation and Data Analytics. She is a Senior Member of IEEE, and currently serving as Director-at-Large on the Board of Directors of The Modeling & Simulation International (SCS). Furthermore, she is chairing IEEE Denmark and IEEE Denmark Women in Engineering Affinity Group. She was also one of the Proceedings Editors for the Winter Simulation Conference in 2019 and 2020. Prof. Lazarova-Molnar's current research focus is on the development of methods and tools for data-driven modelling and simulation, which combines the areas of artificial intelligence and modelling and simulation.
Don't miss these interesting VESS talks and register now! Registration is free of charge and is open to everyone. More details about the speakers and our upcoming seminars can be found on the VESS page.
More VESS simulation talks in the coming months! Subscribe to our newsletter to receive updates on future virtual simulation seminars and EUROSIM Congress 2023.