Steering Committee
M. MUJICA MOTA
(Amsterdam University of Applied Sciences), Chair-man
Miguel is an expert in OR and his focus is put on simulation and optimization techniques applied in different transport industries.
A.W. Heemink
(TU Delft), Vice-Chairman and Treasurer
Arnold is en expert in water modelling using applied mathematics for the simulation of dynamic systems.
P.M. Scala
(Amsterdam University of Applied Sciences) Secretary
Paolo is pursuing his PhD putting focus on the use of simulation with optimization techniques in the aviation industry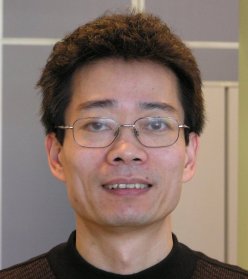 H.X. Lin
(TU Delft) Industrial Contacts
Lin is an expert in environmental modelling and simulation with high performance computing and data analytics.
A. Wellens
(Universidad Nacional Autonoma de Mexico) Data Analytics & Webmaster
Ann is an expert in air dispersion modelling and data analysis. At the moment, her focus is on discrete event simulation of flight delay.
Latest News from DBSS
Together with the Capacity Lab of the Aviation Academy of the Amsterdam University of Applied Science, DBSS participated on 27-06-2017 as an exhibitor in the KLM Innovation Fair, to promote simulation related applications for solving a wide range of problems. Both exhibitors and visitors expressed their enthusiasm and interest for the inspiring and challenging solutions Read more about DBSS presence at the KLM Innovation Fair[…]
The 30th Anniversary Symposium: The Influence and Use of Simulation in Transport Industries, held on November 18th 2016 in Delft was a succes!! CLICK HERE
The triennial meeting of EUROSIM in OULU, FINLAND was a success again. See the note in the news section. CLICK HERE!
Previous
Next